Guide to Bringing Alcohol on a Party Bus
BYOB? On a bus? Yep, you can book your own bus and bring your own beer (or other drinks). Well, with a few stipulations. If you're planning to book a party bus rental in Atlanta and want to have a few drinks on the road, King Atlanta Party Bus has a safe transportation solution for you. Whether you need a smaller model of party bus rental for a seasonal bar crawl or a stretch limo for a bachelorette party, you're guaranteed a sleek and safe ride with King Atlanta Party Bus. Give the rental team a call at 404-490-0582 to book a party bus for any type of occasion.
Here are a few tips to keep in mind if you're planning to drink onboard your party bus rental:
Consult your reservation expert.
Per federal law, drinking alcohol is not allowed for passengers in most vehicles but is generally permitted for riders onboard private party bus rentals. Some state or local governments may have more specific rules but you can drink alcohol on party bus rentals in Atlanta.
However, some transportation providers may have their own rules or prohibit passengers from bringing their own alcohol on board. When you call to book your party bus, just let your rental expert know that you'd like to bring alcohol onboard during your trip. Your rental representative will make sure you're paired with a transportation partner that allows passengers to bring their own alcohol.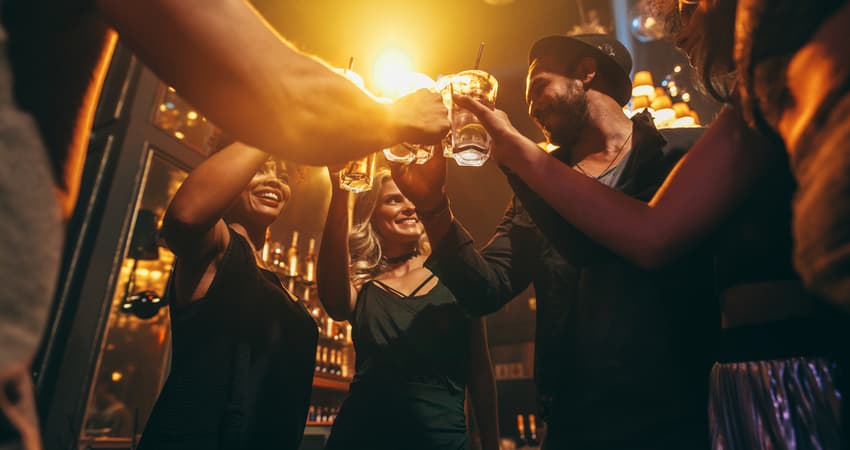 Make sure everyone has a valid ID.
Depending on the type of trip, you may need to verify that all passengers onboard your party bus rental are old enough to drink. This is generally to ensure that transportation companies and your party bus driver are not held responsible for underage drinking. Be sure that everyone has a valid form of identification on hand just in case.
Bring water and snacks, too.
Staying hydrated and having something to eat can keep your night running smoothly. If you're planning a bar crawl or long evening, be sure to bring water and substantial snacks onboard. Before you embark out for the evening, consider offering your driver some water and snacks—it would likely be much appreciated.
Be clean.
Leaving a mess on your party bus can come with a hefty cleaning fee. At the end of your trip, remove any trash and clean up behind your group. It's also highly recommended that you avoid bringing glass on board your bus. Between drinking and dancing on a moving vehicle, it's easy to drop and shatter glass. Instead, please use cans, plastic, or reusable non-glass containers. Also, keep in mind that a cleaning fee may be charged if anyone drinks too much and gets sick. Always drink responsibly and have a plan in the event someone parties a little too hard.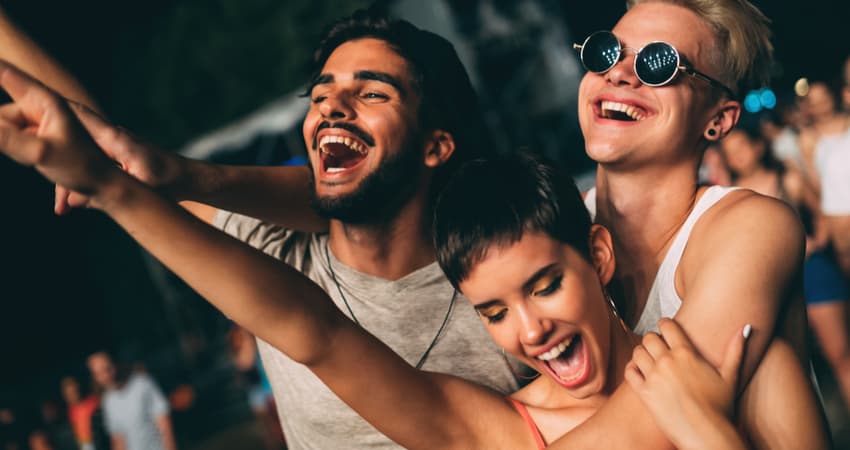 Please, be responsible.
Your driver is dedicated to keeping you safe on the road, so be sure you don't distract them while driving. It's important you have fun during your trip but try to limit rowdy behavior that may take your driver's attention away from the road. To ensure your group stays as safe as possible, please drink responsibly at all times while on your bus and at your destination.
For the best night out, be sure you're also safe when you're off your party bus. Most party buses have entry stairs, which don't tend to mix well with drinks, high heels, and the overwhelming urge to dance. Seriously, use the handrails while boarding and deboarding your bus.
Tip your driver.
Your party bus driver works hard and is likely working late hours to service your group. Tipping them isn't required but it's highly recommended you give your driver a tip to thank them for their work and long hours. A cash tip equal to at least 5% of the total cost of your trip would be appreciated by your driver.
Safely Travel on a Party Bus in Atlanta
Booking a party bus rental is one of the safest, most efficient, and fun ways to travel with a group in Atlanta. Keep the pregame going onboard your party bus and fully enjoy your night out with a designated driver. King Atlanta Party Bus has rental representatives available around the clock at 404-490-0582 to help you book your ride.